Sadly, the many unfortunate events happening in the world have kept most of us inside and away from one of our favorite places to be - out in nature. It's only out there that we encounter some of the most unbelievable and unexplainable natural phenomena that practically cause our heads to spin! Even if traveling isn't an option at the moment, we can still see some of the most terrifying things that occur outside the control of human beings. While your jaw might hit the floor as you wonder how any of this could be possible - don't worry! We have all the explanations to some of nature's biggest mysteries right here.
The Doorway to Hell In Turkmenistan
There are some crazy phenomena that one needs to witness in order to really take it seriously, and the doorway to hell is one of them. This fire lit by petroleum engineers all the way back in 1971 is apparently still burning to this date, making the gas reserve look like the "gateway to hell" - literally!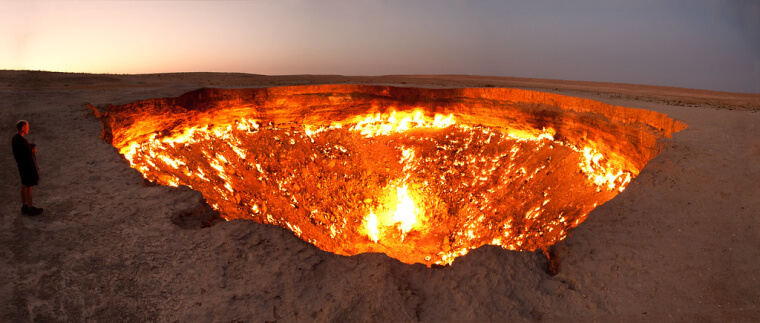 Though it's been 50 years since it's been burning, it doesn't seem to be stopping anytime soon. 
​A Volcano Producing Lightning
Yes, you heard it right, if volcanoes weren't dangerous and scary enough, there are some types that are able to produce lightning. This insane phenomenon is mostly called "dirty thunderstorms," and involves volcanic eruptions producing some crazy lightning.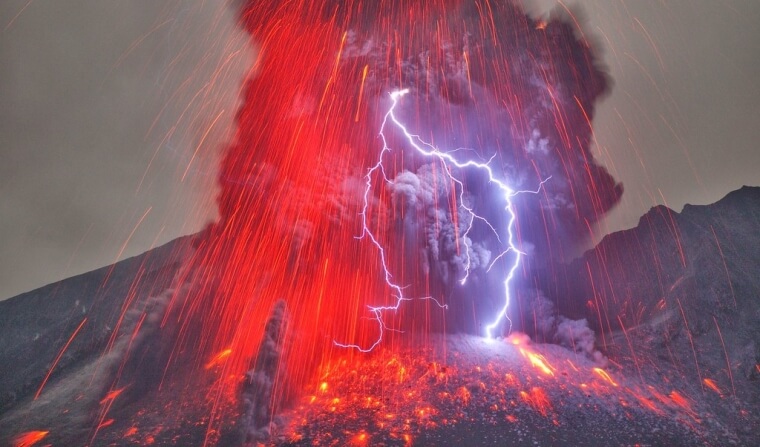 Though researchers have attempted to study it, apparently it's a pretty hard occurrence to study since, you know, you've basically combined lava and electricity, so scientists have only been able to guess a thing or two about it. 
​Crop Circles Found Underwater
Crop circles are incredible enough to make us excited, but what would you say if you told you that there are actually underwater crop circles spread out in nature? These crop circles were first found all the way back in 1955, but when scientists began observing them they weren't able to uncover something concrete for years.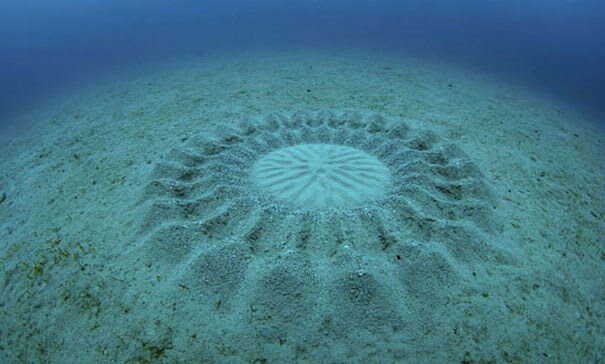 Eventually, the mystery was solved and sadly, it wasn't aliens. Apparently, the puffer-fish simply creates these circled designs to get the females' attention. 
​The Danxia Landforms In China
If you ever visit the Danxia Landforms in China you might be able to witness the incredible beauty of this natural wonder. How was it formed, you might ask? Well, apparently red sandstone went through a process of erosion that formed little isolated peaks and steep stratified outcrops.
In the simplest terms, the fascinating landforms were basically formed by wind and water which were influenced by the long-term desert conditions.
​The Strange Underwater River
Now here's another occurrence that we never thought could actually exist. The underwater river can be found in different places around the world, and one of them is the Cenote Angelita in Mexico. The river seems to be a result of a deposit of hydrogen sulfide that creates what looks like a river underneath the water.
Basically, fresh topwater meets the salty groundwater, causing some sort of milky effect that is called a halocline. 
​The Famous Great Blue Hole
Great Blue holes can be found in the Bahamas, Belize, Australia, Guam, and Egypt, and are usually formed as a result of the rise of sea level. The holes are popular for freediving since their depth is basically directly accessible from the shore while lacking any current.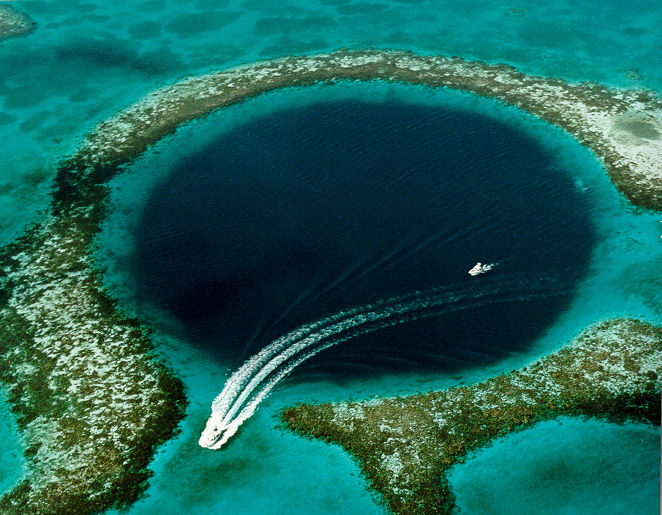 Yet, it's dangerous and is known to have a pretty high fatality diver rate. 
​Methane Bubbles Completely Frozen
These beautiful methane bubbles are one of the most stunning natural phenomena out there. They are formed when organic matters accumulate right at the bottom of a water source, such as in Abraham Lake found in Canada.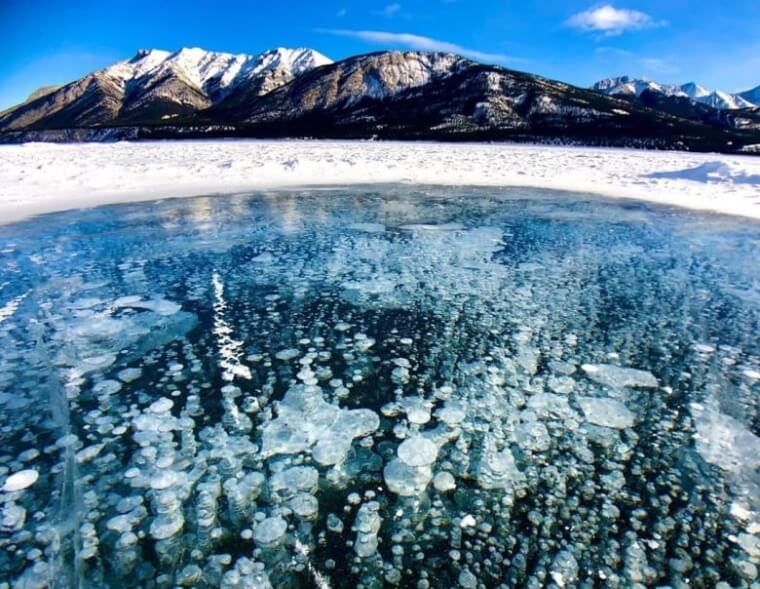 When the high bacteria content in the lake starts decomposing and high amounts of methane gas are produced as a result. Once this becomes frozen, these magical methane bubbles are created on the surface.
​Steam Erupting In Hverir, Iceland
Children and even adults often absolutely love playing in the mud! But have you ever thought about the possibility of this mud boiling and producing some sort of steam rays? Well, you might be wondering if this is bluff, but it's totally true, it exists.
The strange phenomenon usually takes place in Hverir, Iceland (like many other incredibly strange phenomena, as you'll see on this list). 
​The Bioluminescent Waves From The Maldives
This complex wave (both in the formation and in the name) is a fascinating phenomenon that can usually be seen during a calm walk in the Volcano Island of the Maldives.
Locals have nicknamed the bioluminescent waves as "magic light", which takes place when light emits phytoplankton in the water, and calm and warm sea conditions help the sea sparkle a green, blue, or even red waves.
​The Lake Natron In Tanzania
Tanzania is the home to incredible nature, people, and apparently, the strange occurrence of the "Deadly Lake" or The Lake Natron. This lake has a crazy amount of calcium carbonate, resulting in the calcification of any living small being, be it birds or other animals.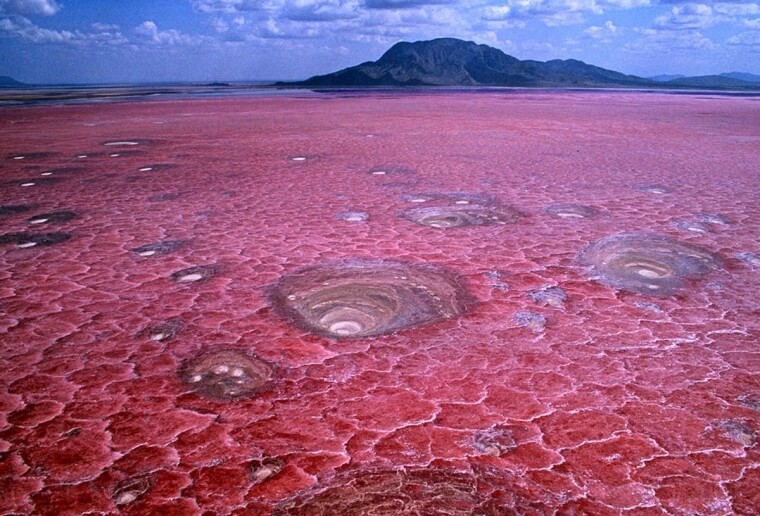 Once calcified, they become animal mummies. So obviously, if you would like to see this brace yourself for a scary experience. 
​Lenticular Clouds
Lenticular clouds appear when there is enormous instability in the troposphere which is the lowest layer of Earth's atmosphere. The clouds are formed by moist winds blowing over mountains when the wind gets caught among the peaks and starts going in perpendicular directions, Lenticular clouds are formed.
People often mistake these clouds for an unidentified flying object because of their lens-shaped formations. They are usually visible beyond the clouds and sometimes can even appear when there are no clouds formed.
​A Snow Chimney
Now, who would think that there is such a thing as a snow chimney in this world? The strange phenomenon definitely exists and usually emits tons of steam all over the arctic regions. This mostly happens in volcanic areas (or areas that are close enough to a volcano).
When the opening of a volcano takes place in colder regions, it eventually freezes down creating a chimney-like opening.
​The Blue Volcano Found In Ethiopia
While blue lava and volcano venting may sound like a fictional situation, if you happen to be from Ethiopia or you have been there, you might have witnessed this insane occurrence.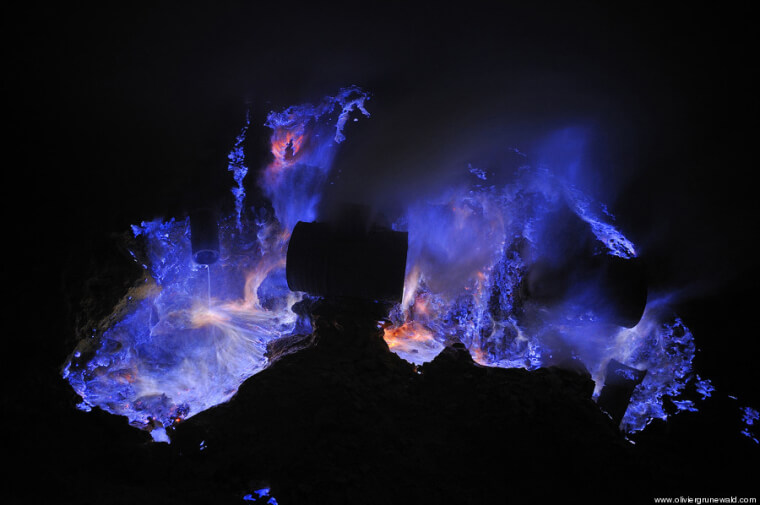 The blue color of the lava can usually be seen at night and is only found amongst some of the most complex volcanoes in the world. Basically, the high sulfur concentration in it creates flames that burn blue.
​The Mesmerizing Aurora
One of the most mesmerizing displays of nature is the aurora. An aurora is basically characterized by a display of a natural-colored light in the sky.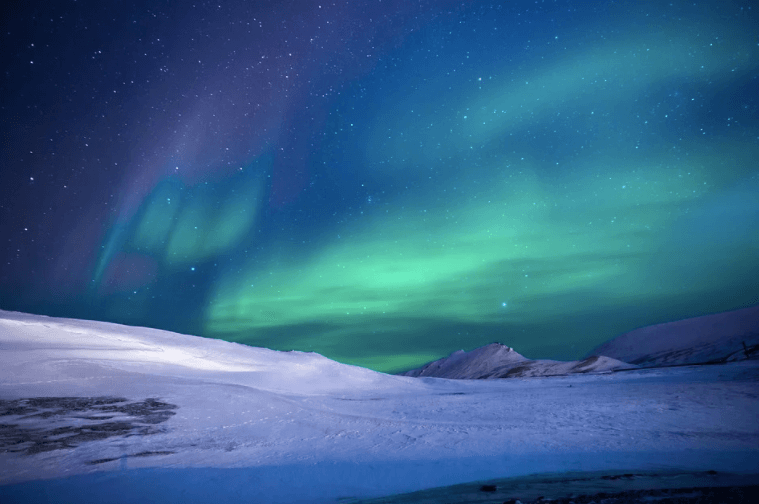 The aurora can be green, yellow, red, or white light in the sky, and makes for a spectacular view caused by electrically-charged particles from the sun that strike different particles such as nitrogen or oxygen found in the atmosphere.
​The Stunning Spotted Lake In Osoyoos
This spotted lake located in Osoyoos is one of the dreamiest lakes anyone has ever seen. Though the idea of spots in a lake sounds almost unbelievable, this surreal natural phenomenon happens when the saline and highly concentrated water of the lake evaporates during summer.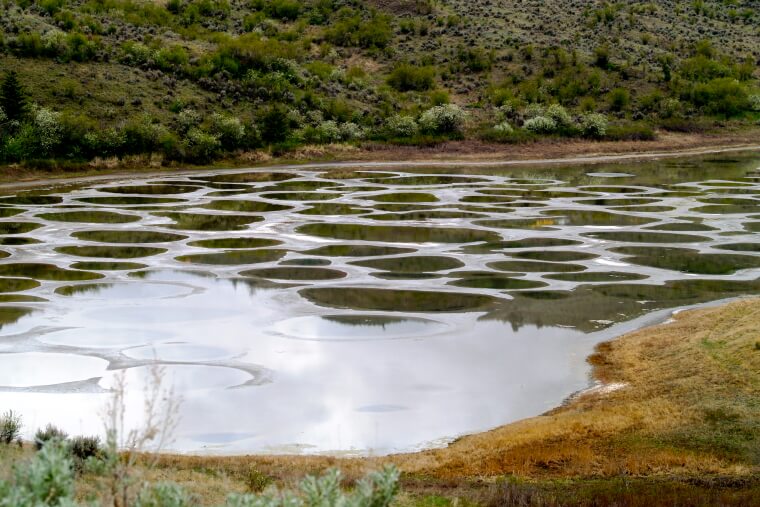 Once this occurs, colorful mineral deposits stay behind and result in the beautiful scenery we see here. 
​The Dramatic Everlasting Storm In Venezuela
If there is a dramatic phenomenon on this earth, that is the Everlasting Storm from Venezuela. This crazy storm almost never ceases and can come accompanied by some scary lightning and thunder.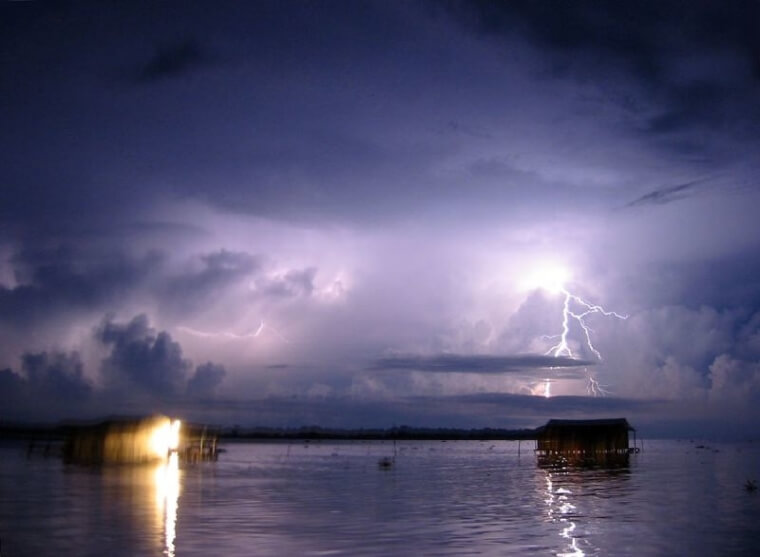 Seriously, it's said that on a good night, the Venezuelan lake can host thousands of lightning strikes every other hour. At the Beacon of Maracaibo in specific, one can witness an average of 29 lightning flashes every minute.
​Ice Caves Or Glacier Caves
Ice caves are short-lived phenomena that form within the ice of a glacier. These occasional wonders basically occur when the ice of the glacier cave dissolves and forms lumen forms or cavities.
The ice cave always forms in a glacier, creating some of the most incredible sceneries around the globe. Like many incredible things though, they usually disappear after a few days.
​Spherical Boulders In New Zealand
New Zealand is another place with a multitude of wonders, including these spherical boulders. Though at first glance one might think that someone actually created these perfectly shaped rocks, they are just another wonder created by mother nature.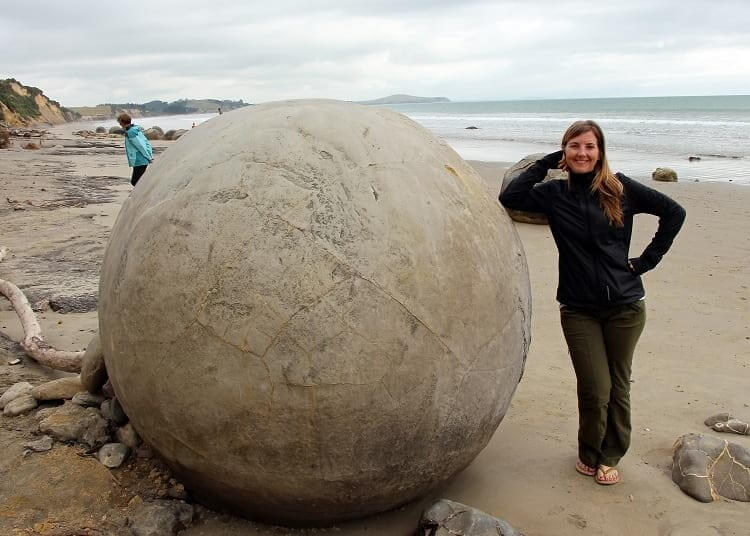 Also known as the Moeraki Boulders, these perfectly large boulders are molded over millions, maybe billions of years by a geological phenomenon called concretion. 
​The Morning Glory Cloud
Morning Glory clouds are rare, but when you get to see them it's a sight to keep forever. The rare meteorological phenomenon is usually made of a low-level atmospheric wave and an associated cloud.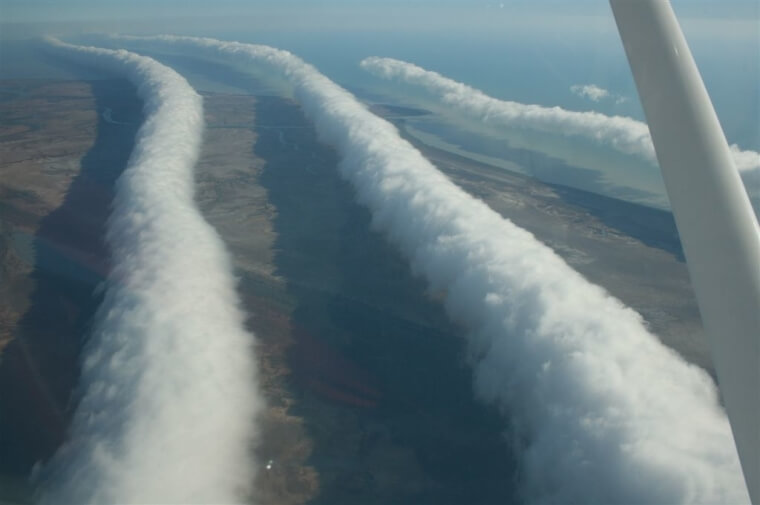 Once this happens, several waves form bands of roll clouds that can be seen in different places around the world. They are pretty often seen in one place though, which is the quiet town of Burketown in Australia.
Namibia's Fairy Circles
First things first, Namibia is easily a country with some of the most beautiful natural sceneries in the world, including its vast and unique deserts. A stunning thing one can find in the grasslands of Namibia is something called a fairy circle.
These bare circles are surrounded by Stipagrotis grasses and are surprisingly regularly spaced and sized. They can be found surrounded by lush vegetation all over.
​The Reflecting Salt Desert
The Salt Desert, also known as Salar de Uyuni is the largest salt flat area on earth. The desert extends at more than 10,000 square kilometers in area and is pretty much considered "heaven on earth" for those who have been lucky enough to see and experience it.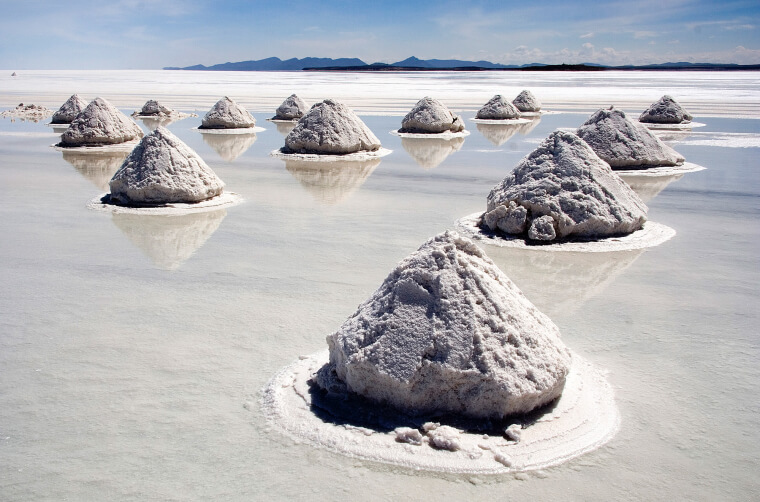 When it rains, a very thin layer of calm water transforms itself into a gigantic mirror.
​Starling Murmuration In Denmark
You might be wondering what on earth you're looking at, and we don't blame you since the starling murmuration is one of the rarest sights in the world. Murmurations are big groups of starlings that turn, twist, swirl and swoop across the sky forming stunning shape-shifting clouds.
The incomparable coordination and communication skills of the starlings are remarkable as they end up creating breathtaking shapes in the skies of Denmark.
​Fogbow, Or The White Rainbow
Fogbows, also known as white rainbows, ghost rainbows, or cloud bows, are basically made of the same thing as regular rainbows, only with the difference that this one doesn't include a multitude of colors.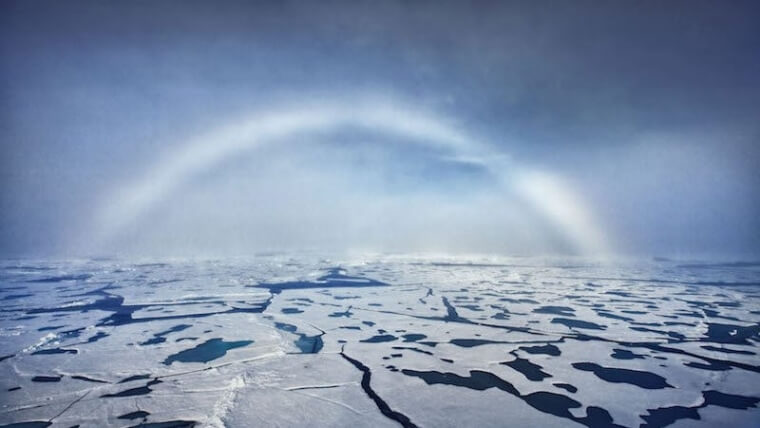 The rainbow occurs after the air is filled with raindrops, and always in the direction opposite the sun. Unlike a regular rainbow though, the fogbow appears white due to the presence of fog droplets. 
​Spider Rain
Now, we're not sure if we're excited or terrified about this one, but it's definitely worth the mention. This spider rain can be seen in the Australian countryside and was first recorded in 1914.
The phenomenon usually involves paddocks covered in what looks like miles of spider webs, hence the nickname "spider rain". The event is caused by baby spiders migrating for food.
​Pouch-Like Clouds
Pouch-like clouds, also known as Mammatus clouds are extremely rare and if you ever happen to witness them, you might find it hard to believe that they exist. The unnatural phenomenon is formed in the shape of hanging pouches and are usually composed of ice.
They can be huge, extending hundreds of miles and staying visible in the sky for about 10 to 15 minutes each time. 
​The Dragon Blood's Tree From Yemen
These unique trees from Yemen are specifically native to the Island of Socotra archipelago, just off the Yemen coast. The dragon-blood tree has an extremely unusual look, with a sort of umbrella shape both beautiful and perfect for people trying to get some shade.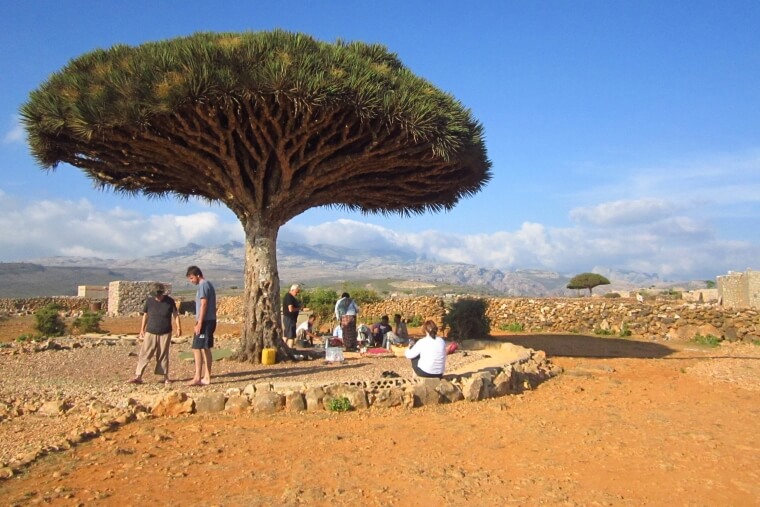 The tree can grow to incredible lengths, being able to raise over 30 feet in height while staying alive for some 600 years. Unfortunately, the specific type of tree is believed to be "vulnerable to extinction".
​Asperatus Or Agitated Clouds
The apparatus or agitated cloud formation is one of the rarest occurrences in nature. The last time they were seen was in 2009, and as much as scientists have tried to find it again, the clouds have not appeared since.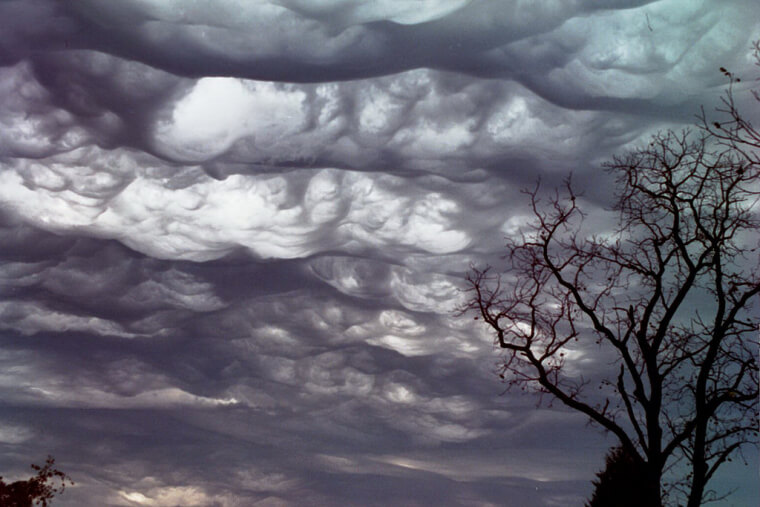 Back then, Gavin Pretor-Pinney of the Cloud Appreciation Society was the one who found it first. They are usually formed in a storm-like formation which makes for a stunning view.
​The Red Crab Migration Of Christmas Island
It's not a secret that several species engage in some sort of mass migration a couple of times a year, but this red crab migration is something out of this world. The event usually takes place between October and November and involves several roads in Christmas Island, Australia.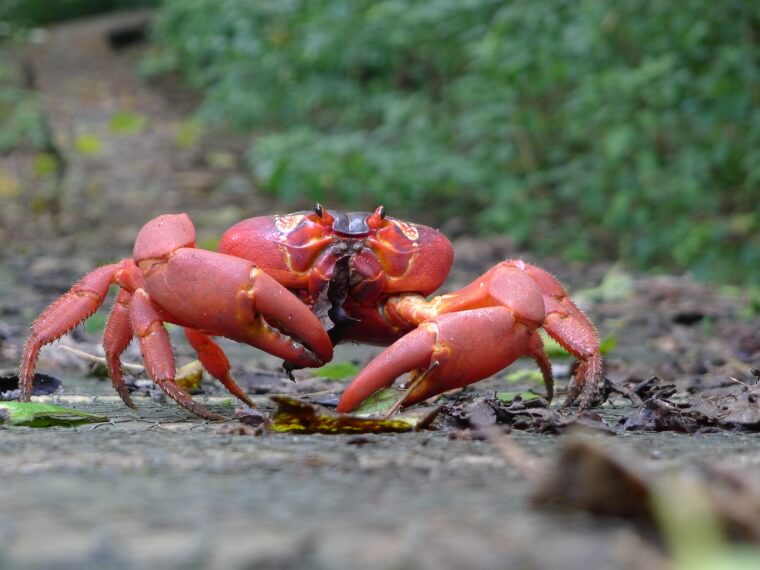 You may just be walking or driving when you suddenly find yourself in the middle of a red road populated with crabs. 
​Antarctica's Amazing Striped Icebergs
Well, this is not the first or the last time we'll be seeing some crazy phenomenon happening in Antarctica in this life, and we can't complain. Since icebergs are not the strangest thought when it comes to Antarctica, striped icebergs can be a little bit of a stretch.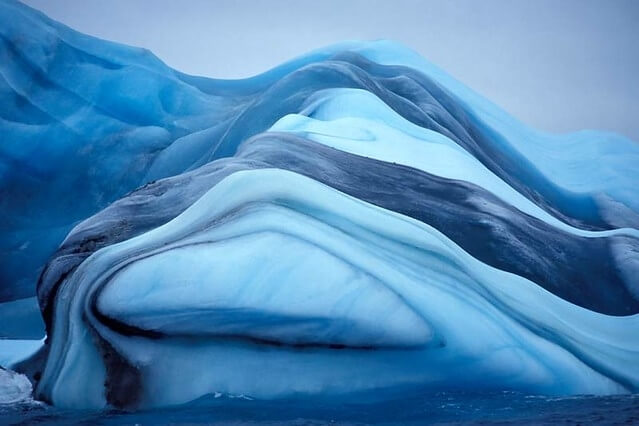 These striped icebergs include green, blue, yellow, and brown, and appear because layers of ice sometimes form in special conditions.
​Frost Flowers Also Found In Antarctica
Like we said folks, here goes another stunning natural occurrence offered to us by the uniquely cold region of Antarctica. Frost flowers are unnatural formations that take place on the surface of the sea.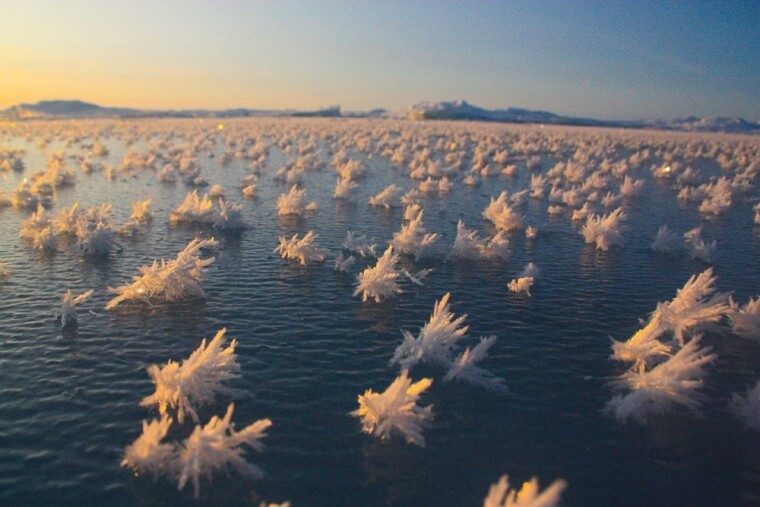 Their particular form might sometimes deceive anyone to be some sort of floating garden of stunning white flowers. They are, however, crystal formations that are shaped like flowers as a result of the huge drop at the atmospheric temperature.
​Light Pillars In Russia
Cold countries such as Russia often allow us to observe the incredible colors of nature from a completely different perspective.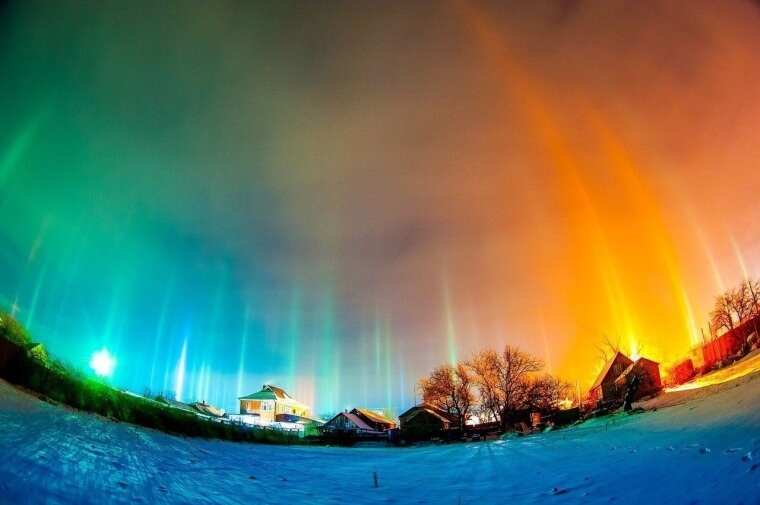 These light pillars, also known as sun pillars, are usually formed by the reflection from the moon against the ice crystals, which end up producing tons of differently colored light columns. This can happen both during the rising or the setting of the sun.
​Death Valley's Sailing Stones
While the idea of these sailing stones may sound crazy to those of us who have never seen it before, the unnatural phenomenon is not fictional at all. These stones occur when ice begins to melt thanks to the late morning sun, which can sometimes break under really light winds.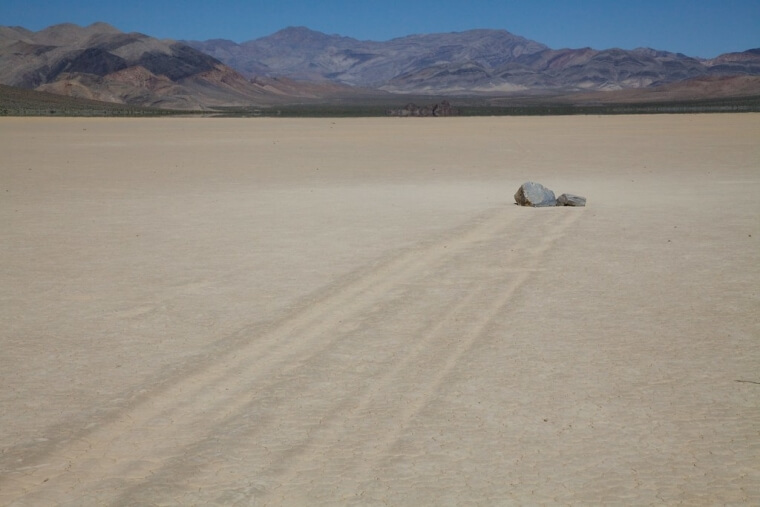 This results in the stones sliding really long distances once the soil and the stones barely have any friction. You can see this amazing phenomenon in Death Valley Park. 
​The Indigenous Rainbow Eucalyptus Tree
Seriously, how often in life do you get to see a stunning eucalyptus tree with a ton of colored barks? Exactly, almost never. This eucalyptus tree can be found in New Guinea and the Philippines and thrives mainly in forests that get a ton of rain.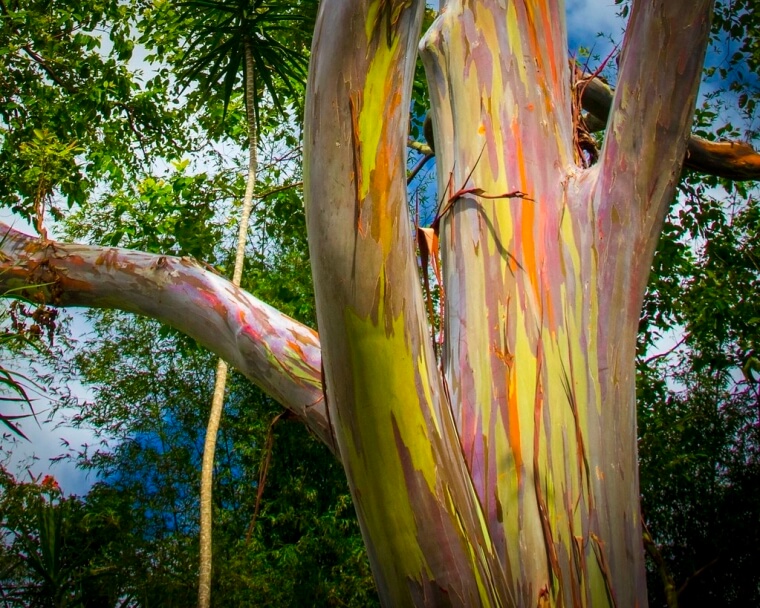 In this tropical forest phenomenon, the tree develops a multi-color bark that includes maroon, purple, green, blue, and orange. 
​Columnar Jointing
Columnar jointing or columnar basalt is a geological structure that at first glance might look like something artificial. The facades are basically an intersection of closely spaced fractures, which are also called joints.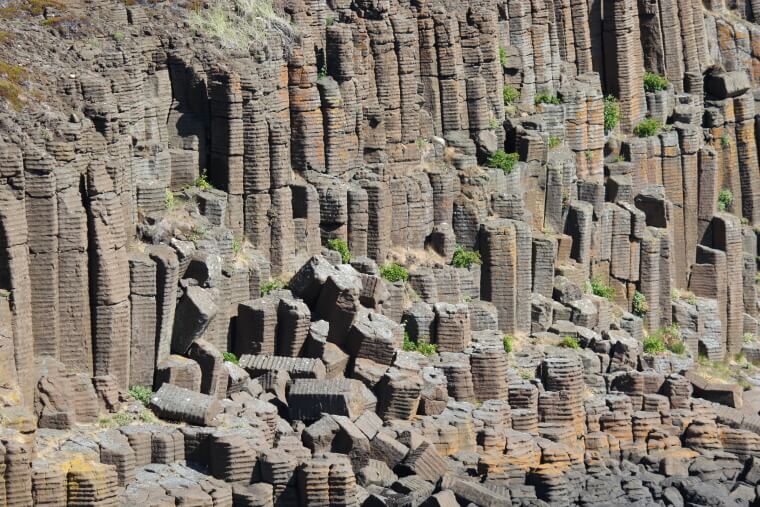 The jointing can happen in different forms of igneous rocks and are usually made of volcanic rock. Basically, the lava starts to crack, forming the regular shapes we get to see here.
​The Dangerous Supercell Storm
The supercell storm is usually found in arid, moist, and high plains, and is the type of thunderstorm that none of us want to experience. This dangerous natural phenomenon is basically more powerful than a tornado, and can actually cause a really violent situation.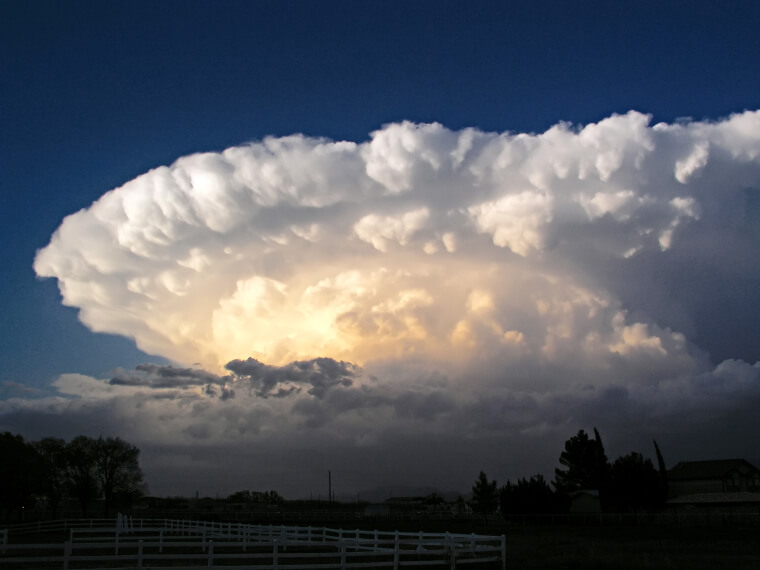 The supercell storm can also dangerously cause flooding due to the heavy rain while destroying everything around it.
​Blue Ice
In Iceland, you might be able to find blue ice, instead of the typical "white as snow" ice that comes with the saying. These blue ice formations occur when snow falls on the glacier, gets compressed, and simply becomes a part of it.
That is what causes the ice's blue color, which actually contains tiny amounts of regular ice it it.
Powerful Maelstroms
Though all of us might have noticed this one in sci-fi movies and tales, it turns out that maelstroms actually do exist. In fact, the most powerful maelstrom in the world is the saltstraumen, which can measure a water speed of more than 20 knots and over 3,000 m3 of water flow.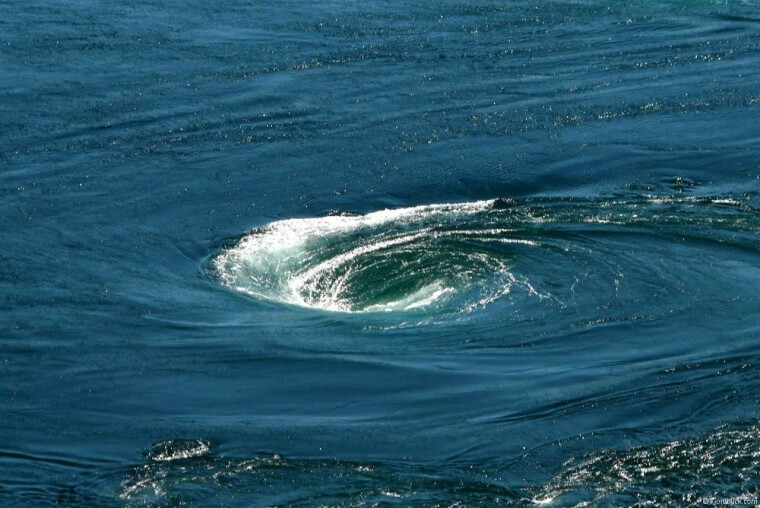 If that's not scary enough, they can literally suck in human beings, animals, and smaller objects.
​Hair Ice Or Ice Wool
Hair ice, also commonly known as frost beard or ice wool is a form of ice that develops in deadwood and forms the shape of silky, fine hair.
The formations are often found in leaves and small branches, and though they are pretty uncommon, it has been reported that they can be mostly found in broadleaf forests with latitudes between 45 and 55 °N.
​Turquoise Ice In Lake Baikal
This turquoise ice is found in Lake Baikal, a UNESCO World Heritage Site. In fact, the lake remarkably holds about 20% of the entire earth's freshwater.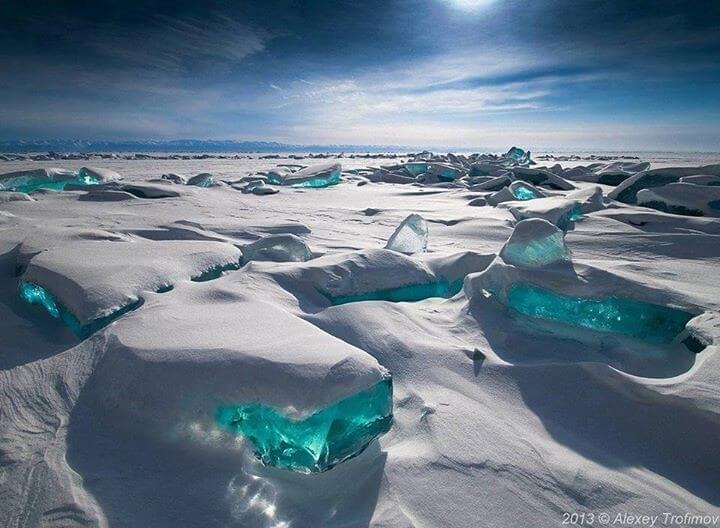 The water is pretty known for being amongst the clearest in the world, and when the lake freezes during the winter months, large shards of transparent ice form on its surface, giving it a turquoise appearance.
​Monarch Butterflies Migrating To Mexico
Anyone who gets to experience the sight of a kaleidoscope of Monarch butterflies making their way to Mexico all the way from North America is in for a treat. The phenomenon usually involves the subspecies Danaus plexippus plexippus, which migrate every autumn and spring.
About 500,000 monarch butterflies may take part in this migration, which has been described as "one of the most spectacular natural phenomena in the world".
​Mother-Of-Pearl Clouds
While it might not look like we're staring at something real, these prismatic clouds can be seen at their best in the polar regions. The prismatic clouds can also be called the "mother of pearls", and are usually only really visible during twilight.
So if you're ever planning to catch them, the best time to do so is at the crack of dawn or right after sunset.
The Million Sardine Run
Between the months of May and July, millions of sardines begin swimming all the way from the Agulhas Bank to South Africa.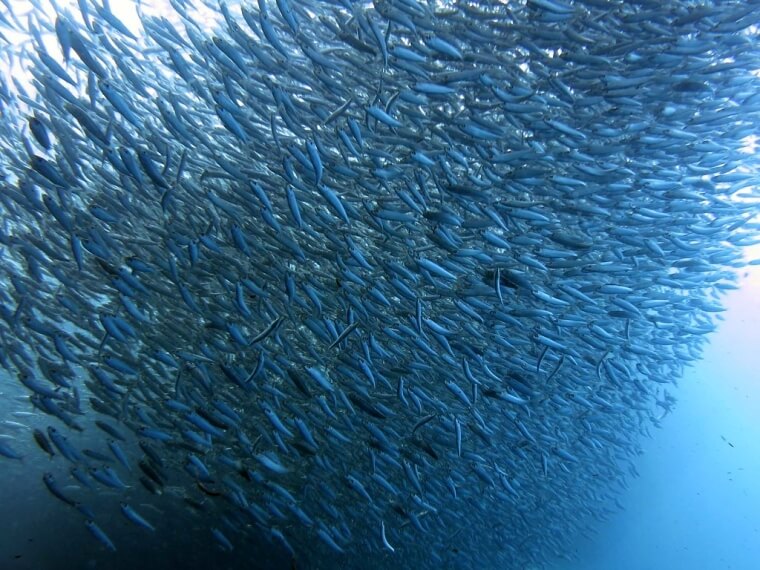 The run usually takes place when the current of cold water starts heading north from the Agulhas Bank all the way to the beautiful and unique coasts of Mozambique. Sardines are also known for grouping together whenever they feel threatened.
​The Giant Crystal Cave
Scientists from all over the world are attracted by this incredible crystal cave underneath the ground of Naica in Mexico. The cave can be found 300m underground, holding an enormous crystal formation that is something out of this world.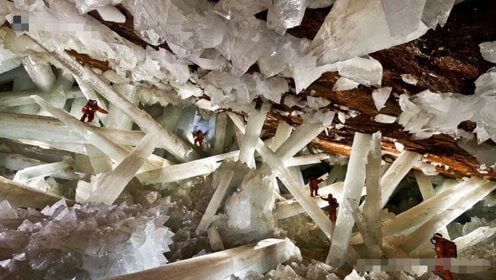 The cave is closed for tourists because when mining operations in it stopped, the underground cavern got flooded again with tons of water.
​Fire Rainbows Or Circumhorizontal Arc
Though the name might mislead some of us, these fire rainbows are not actually made of fire. The optical phenomenon forms a band of a multitude of colors that usually develops over the horizon.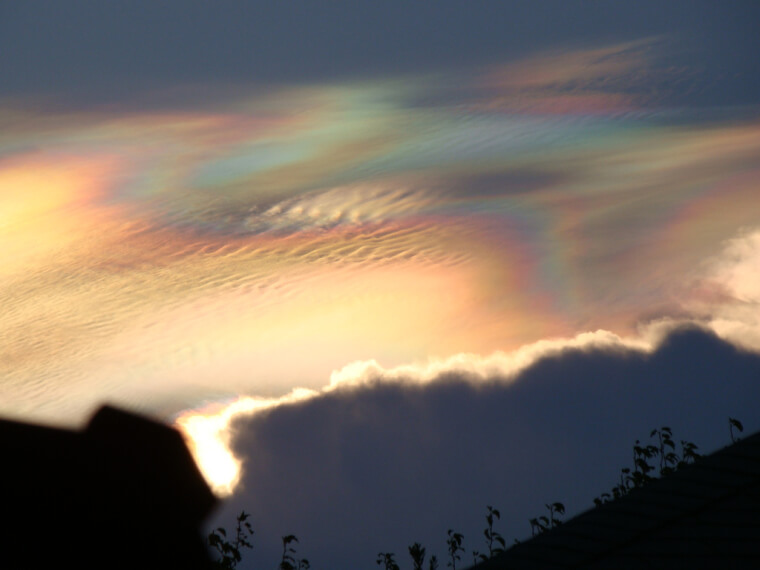 Though their actual name is a mouthful (the "circumhorizontal" arc), these rainbows happen when light passes through high-altitude cirrus clouds in a vertical side face that bends and refracts.
​The Amazonian Tidal Bore Or Pororoca
When the Amazon River floods, a multitude of mysteries may happen and one of these includes the Amazonian tidal bore, also known as "Poporoca". These never-ending waves appear twice a year and are a perfect example of a tidal bore.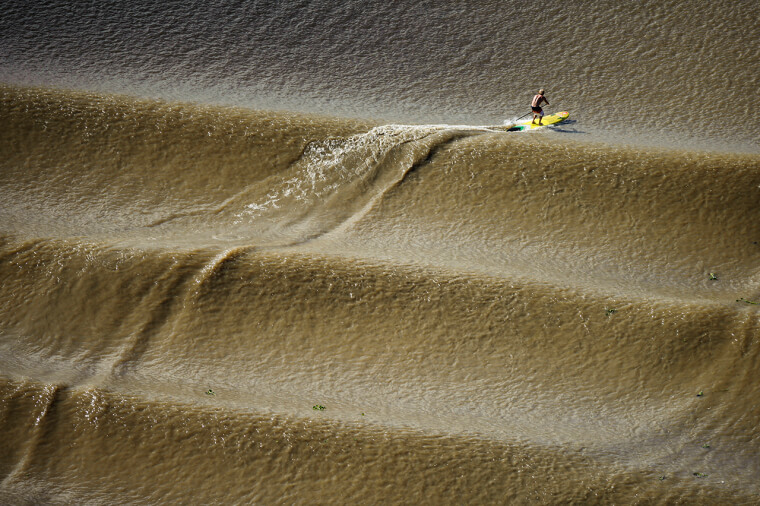 They can measure up to 4m while traveling at around 800kmph. Surfers from all over the country absolutely love riding them!
​The Richat Structure Or The Eye Of The Sahara
The Eye of the Sahara is one of the craziest and most incredible wonders of the world. Visible from space and resembling a human eye, the huge structure is a geologic dome that contains rocks that actually predate life on earth.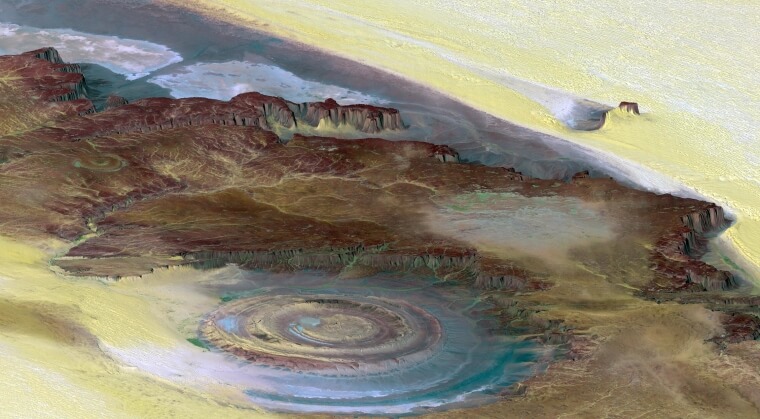 Also known as the Richat Structure, the eye resembles a bullseye and is found in the Western part of the Sahara.
​The Forest Of Knives
The Forest of Knives is located in a secluded treasured area in Madagascar and is absolutely unlike any other place in this world.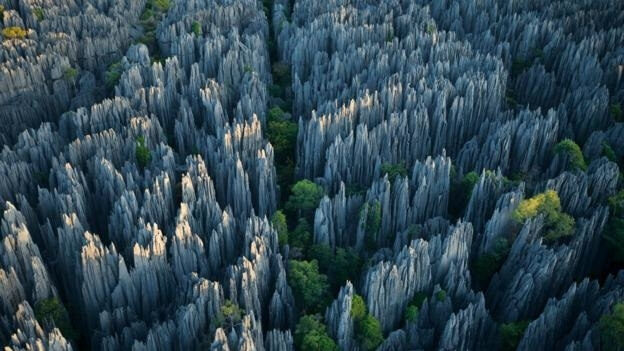 The forest, also known as Tsingy de Bemaraha National Park spreads around 666 square meters, and populates rocky outgrowths in the form of knives, just like we see here. The words "tsingy" refers to the limestone formations in stone forests.
​The Optical Green Flash Sunset
The crazy occurrence happens when the sun starts saying goodbye to the horizon, giving us a few seconds of a random green color. This is the result of the sun rays bending around and appearing green, but not really.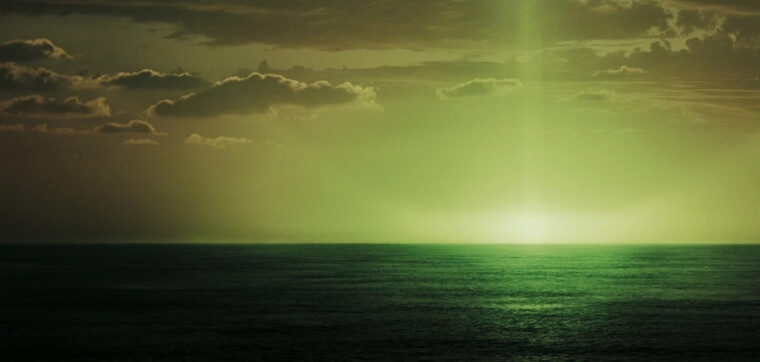 The green rays are actually an optical phenomenon that needs a huge deal of attention to be spotted, let alone photographed and documented.
​Living Stones
Can rocks really be alive? You might ask… Well, it seems like there is one specific creature out there that looks exactly the same as a rock, but it's not.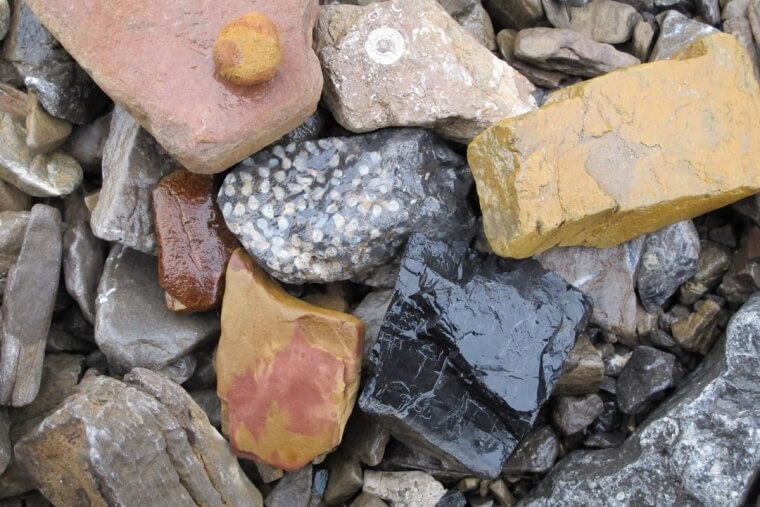 The living and breathing creature also called living stone or pebble plant is a succulent with a very unusual look. Through the years, they evolved to look like rocks and pebbles that grow extremely slowly.
​A Sky Punch
While people often mistake this one with a UFO (we don't blame them), the Sky Punch is a sudden hole that forms in the sky. In fact, if you live in Ontario, you may have seen this one before, especially during the months of February.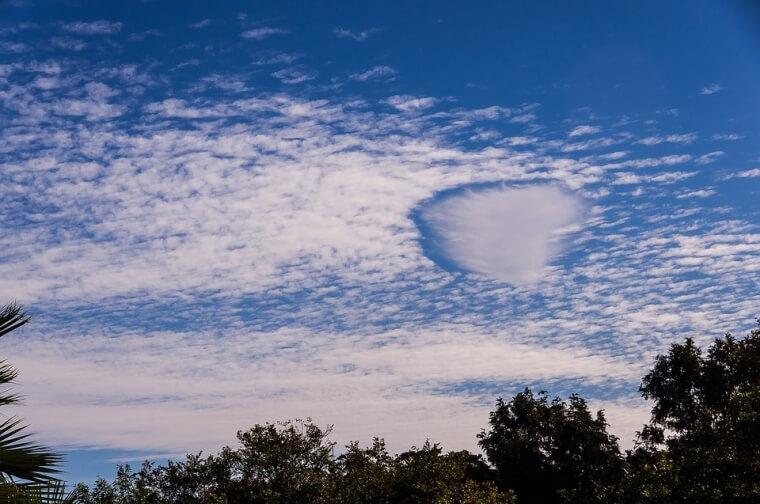 This happens when cloud formations create giant holes in the sheets of clouds overhead, which makes it look like something scooped the entire cloud away.