While there's nothing quite like exploring the world and drinking in new places that are steeped in culture, history and sightseeing opportunities, it isn't always a good thing. Unfortunately, some places have changed (not for the better) as a result of over-tourism. We're sharing some of these places so that if you ever visit, you can be mindful of your impact.
1. Santorini, Greece
In the past decade, the visitors arriving in Greece has doubled - many of those made their way to Santorini. The island, which is popular amongst loved up honeymooners and party-goers alike, is struggling with water and energy supplies, raising concerns with the locals. In recent years, local authorise have been forced to cap the number of boats that dock each day. 
2. Boracay Island, Philippines
In recent years, the famous party island which is much-loved by backpackers was forced to shut down for six months. As the island wasn't equipped to deal with waste management, the blue waters soon turned less appealing, forcing them to close the island to tourists in a bid to rehabilitate the environment and clean up the coastline. 
3. Venice, Italy
As one of Italy's most popular cities, crowd control can be an issue in the narrow streets of Venice. Over the years, locals have complained that tourists have "invaded" their beloved city, encouraging the local officials to manage footfall more effectively. A busy Venice on a hot summer day isn't what dreams are made of. 
4. Machu Picchu, Peru
Every year, endless travelers flock to the sacred Inca site that is Machu Picchu on a journey of self-discovery as they tick off a major bucket list moment. While it's great for South America to welcome tourists, it's having an effect. In recent years, The Tourism Commission of Peru has been exploring various regulations to protect and preserve the site, including limited opening times, new walking trails and limited tour sizes. 
5. Iceland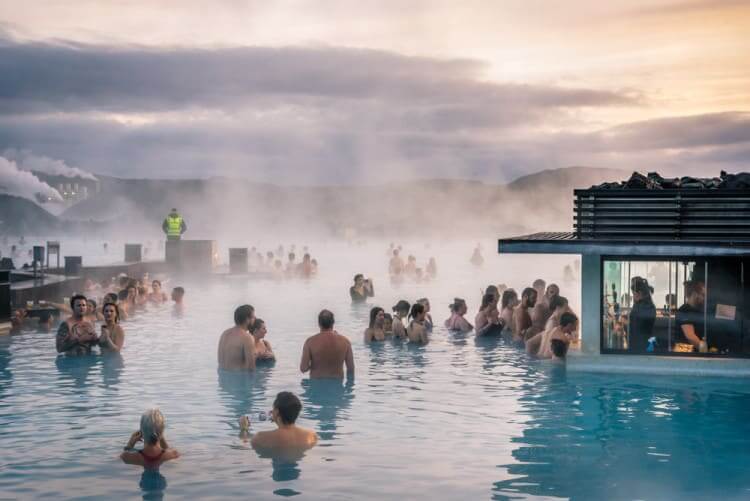 According to reports, there were 5.5 visitors for every local in Iceland in 2017. While tourism supports the economy, there are rising concerns over the popular tourist areas such as the picturesque Golden Circle and Reykjavik. While they're not opposed to tourism entirely, the country is working hard to promote other Icelandic regions to preserve their environment. 
6. Maya Bay, Koh Phi Phi, Thailand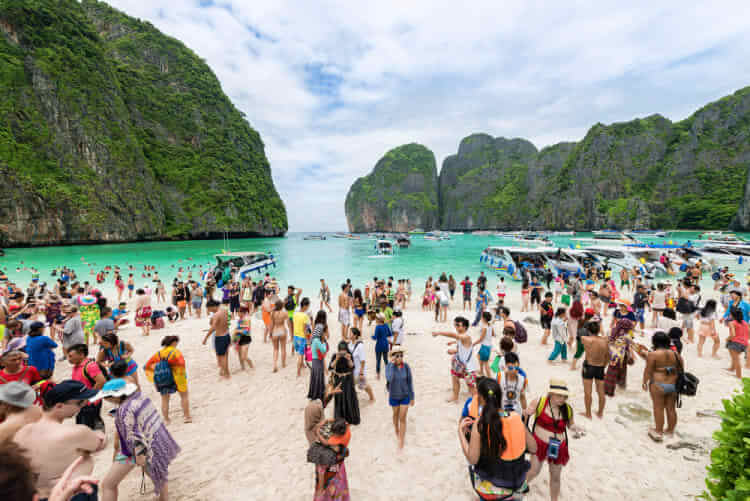 Famed for the Leonardo DiCaprio movie, The Beach, Maya Bay is far from the deserted island it once was today. Back in 2018, the Tourism Authority of Thailand closed the beach for four months to aid the rehabilitation of the landscape. During this time, boats had to stop 400 meters from the beach as visitors were strictly controlled. 
7. Palau, Pacific Ocean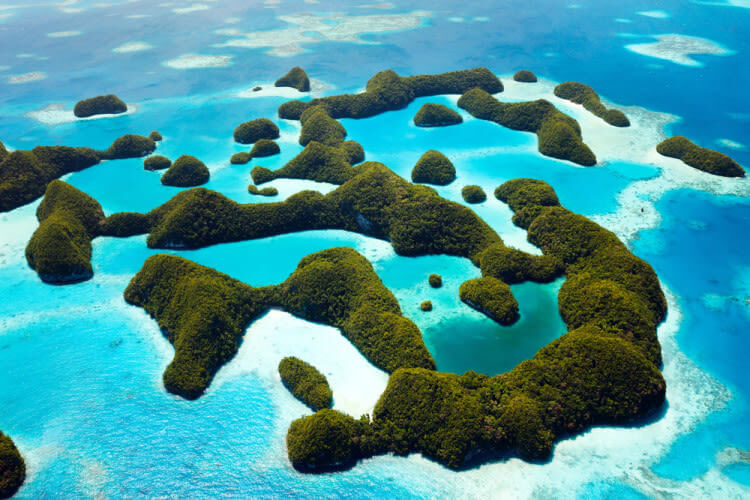 While 150,000 tourists visiting per year is nowhere near as high as some destinations, the tiny Pacific island is feeling the effects of the footfall. With pollution, damage to coral reefs and poaching of wildlife to contend with, tourism isn't all good for the island. Now, tourists must agree to a stamp in their passports on arrival, which serves a pledge to protect the environment as they explore. 
The world is big and beautiful, but it must be preserved. As travellers, we should do our bit to travel ethically and consciously so these picture-perfect spots can be enjoyed for decades to come.