Dubai is a multi-ethnic city with around 6 million people. The growth rate of Dubai has shown a vast increase since the 1990s, and it displays no signs of stopping anytime soon. Despite all the rumors and issues, Dubai is still one of the world's most attractive tourist destinations. We are pretty confident that if not before, then after seeing these images, you will definitely want to book your flight to Dubai.
1. Focal Point For Fashion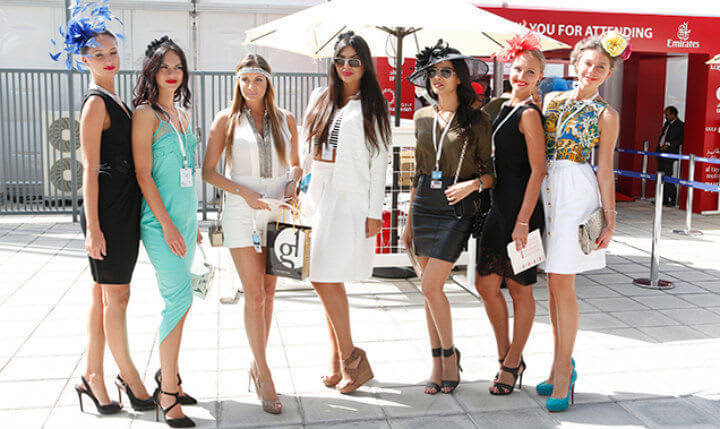 Dubai is definitely growing, but not only in population. It's unquestionably rising in the world of fashion and quickly catching up with the fashion capitals of the world such as Paris, Milan, and New York City. Dubai may be stepping into fashion, but they still haven't forgotten what they stand for. The fashion shows help discover talented local designers that design modest clothes for conservative people. After all, fashion is for everyone.
2. Mall Of The World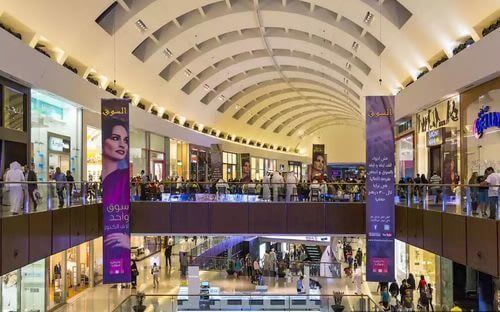 Dubai again has stepped up its game to boost the tourism industry. It plans on building 'The Mall of the World', which will cover an area of 50 million square feet and will have a temperature-controlled environment. The mall will include 20,000 hotel rooms, a parking area for over 50,000 vehicles, and would be a shopaholics dream!
3. Gold Vending machines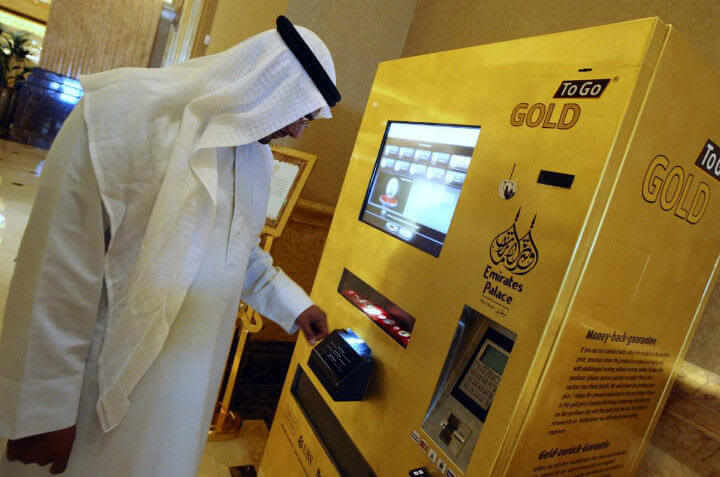 Nowadays, cities are coming up with ridiculous ideas to put in vending machines. But Dubai has certainly upped all the other designs by introducing a 'gold' vending machine. Either cash or a credit card can easily buy the 24-carat-gold. Since the price of gold is always fluctuating, hence the computer updates the prices after every other 10 minutes. The machine is so popular; it has to be reloaded twice a week.
4. Camel Racing With Robot Jockeys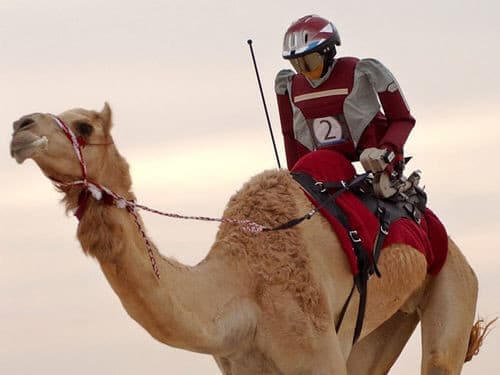 The ancient sport of camel racing took a new turn in Dubai back in 2004. Robots of all things were used to replace human jockeys. In modern camel racing, camels are controlled by remote-controlled robots. What stands behind this change are accusations of human rights violations, since many gulf countries used children as camel jockeys. Both Qatar and the UAE, of which Dubai is a member, have forbidden the use of human jockeys for the sake of robots. The UAE was the first country to execute the prohibition in an attempt to stop child slavery and abuse aimed to reduce the phenomenon of child jockeys as possible. Even after this modern shift, camel racing is still a prevalent, multi-million dollar industry.
5. Migrants Make Up 83% Of Dubai's Population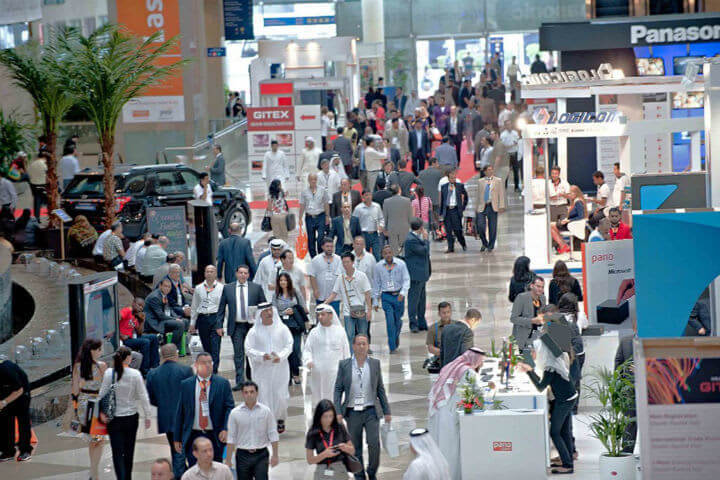 Dubai is a multi-ethnic city where people come from all backgrounds. Surprisingly, only 17% of Dubai's residents are its actual Emirati citizens. That can be because its workers mostly consist of immigrants. About 83% of people are immigrants that come from Pakistan, India, and Bangladesh. A considerable wealth gap is also present among the people. The poor immigrants live in pathetic conditions, whereas the upper-class foreigners and Dubai citizens enjoy all the benefits and lavish salaries.
6. Highest Tennis Court In The World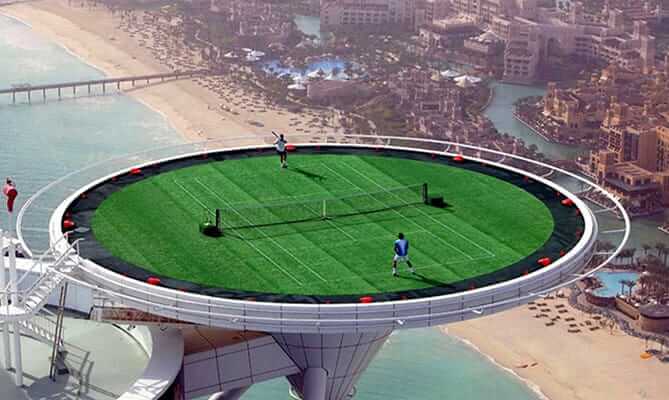 Talk about a match that gives you a thrill just by watching it. Yes, we are talking about the world's highest tennis court where there is a constant threat of players falling off the edge of a 1000-foot tall building. The tennis court is situated at the top of the Burj Al-Arab hotel.
7. Always Stay Cool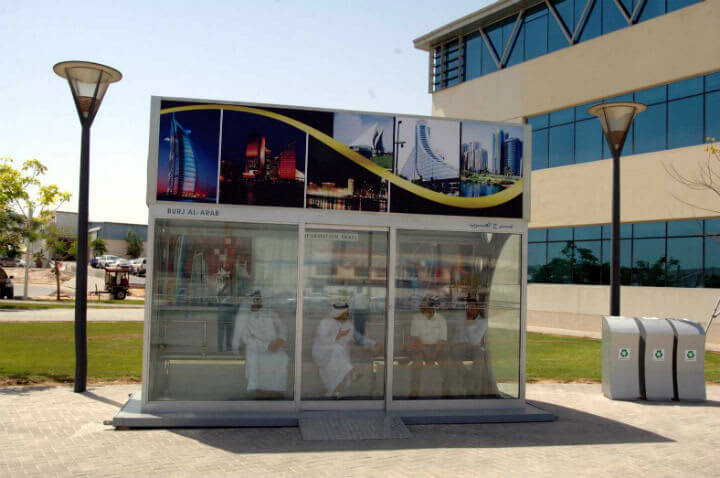 Dubai makes sure that with the massive amount of cash inflow, its citizens are facilitated as well. They don't have boring bus stops like other countries. Instead, they have mini buildings at every stop that are fully air-conditioned so that people are always protected from the blazing sun. This was certainly the most useful solution Dubai has ever come up with. For being situated in a desert, people might quickly get drenched in sweat as soon as they step out.
8. Female Police Force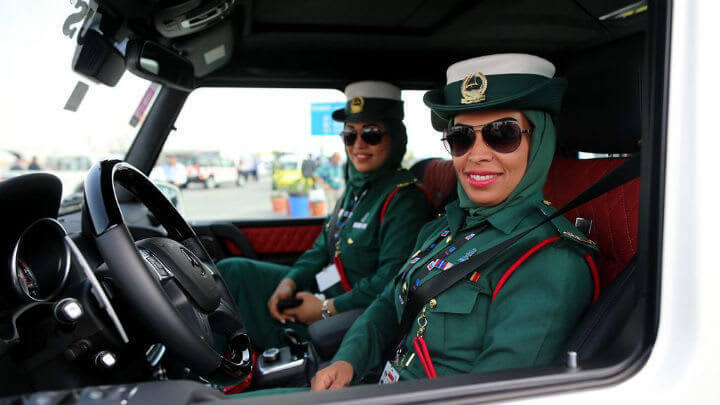 Dubai also wants to make sure that gender issues are also solved. Hence, it has a women police force that deals with problems related to that as well as fraud and theft in the city. The selection takes place from the population of already working female officers who have experience working in police stations, watching criminals, and protecting essential people. The officers should also be fluent speakers of Arabic and English.
9. Cultural Clash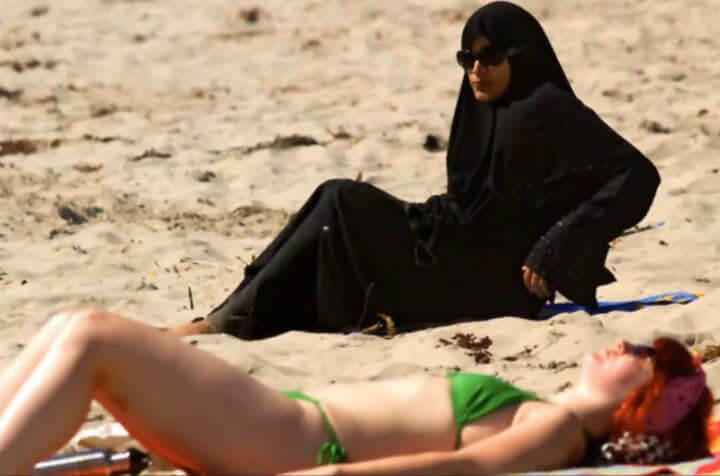 Dubai is a Muslim city where women are required to dress modestly, but it also tolerates foreign culture. The picture above describes the cultural clash perfectly with one woman sunbathing in a bikini while another sunbathes in a traditional abaya. The city has a diverse mix of conservative Muslim and Western beliefs. Dressing modestly is still recommended, though, to honor the culture of the place you are visiting, but some people still choose to embrace their own culture instead.
10. Keeping Exotic Animals As Pets Is A Trend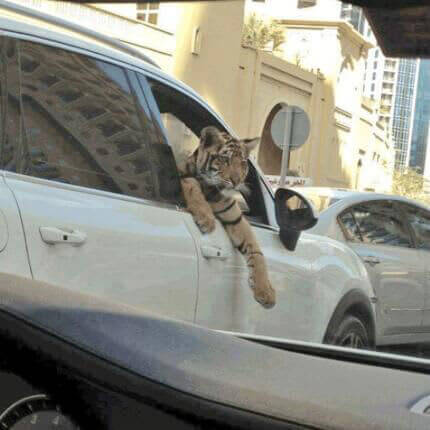 Buying and keeping exotic wild animals is not only dangerous but illegal as well. But do buyers care in Dubai? No, instead, they have shown a growing interest in owning them as pets. These animals are costly, and after the poor beings are smuggled from their natural habitats, they are available online for purchase as well.
11. A Gold Covered Cupcake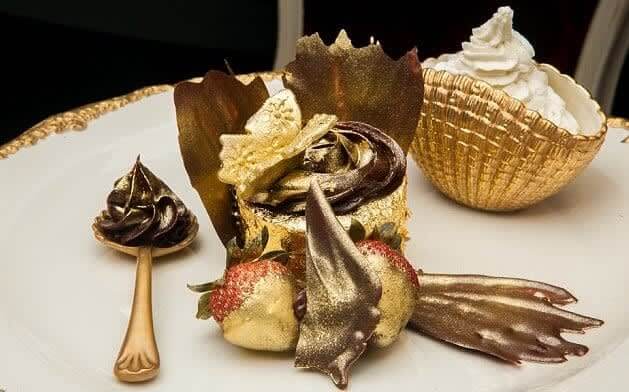 In Dubai, all that glitters really is gold, even when it comes to cupcakes. This cupcake costs over 1000$ and holds the record as the most expensive cupcake in the world. This deliciously high-priced cupcake is named "The Golden Phoenix" and is consists of the finest Italian cocoa, Ugandan vanilla beans, and of course, 23 karat gold. You might want to think twice before indulging in this amazing cupcake because after eating it, cupcakes will all feel too simple.
12. Dubai Imported Sand To Fill Its Palm Islands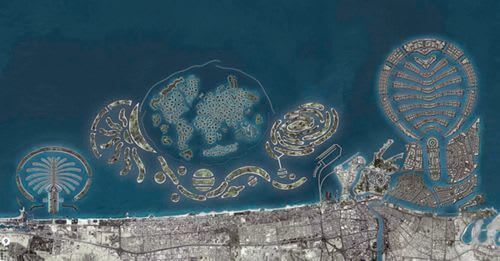 One of the most outlandish megaprojects of Dubai includes its offshore islands. Palm Jumeirah itself is claimed to be the eighth wonder of the world by the city. Palm Jumeirah has almost 30 hotels and resorts. Yachts and speedboats can be rented too by private touring companies. Jebel Ali and Deira are two more islands currently in development.
13. Biggest Indoor Ski Park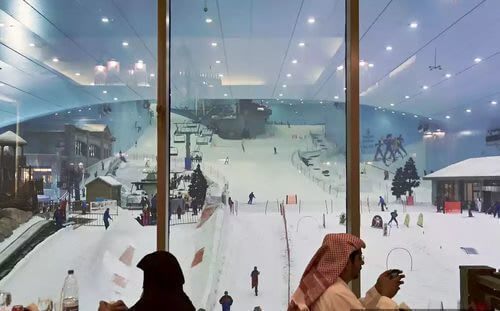 The indoor ski park is situated in the Dubai mall and covers an area of 22,500 square meters. The Park is like an indoor resort, which features many attractions. It has an 85-meter-high indoor mountain with five varying slopes, including a 400-meter-long run, also known as the black diamond run.
14. Super Luxurious Public Bathrooms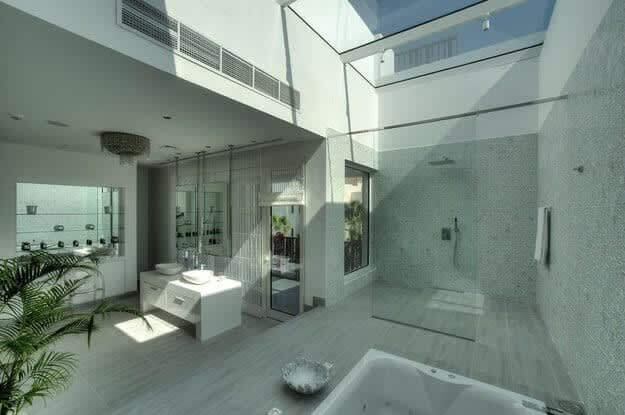 When using public bathrooms, you would usually try to spend as little time as possible in there. Even if they look nice, we get this icky feeling and try to get in and out as fast as we can. Well, that's not the case in Dubai. This public bathroom in Dubai is more beautiful than we could ever imagine. We'd happily chill in here for the rest of the day, especially if we could to use this fantastic rainfall shower and jacuzzi!